If you would like further information regarding our services please contact us via one of the following options. Please speak to either Meaghan or James, who will be happy to assist you with all your enquiries.
Phone: (02) 6553 7244
Street Address: 473 Old Bar Road, Taree, NSW, 2430
(4.7 kilometres from Pacific Highway)
Enquiries: boarding@tbkc.com.au
Make a Booking
About Us Image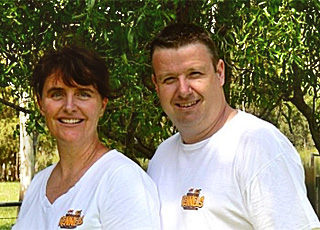 Trading Hours
Trading Hours
Mon-Fri

8:30am to 10:00am and 4:00pm to 6:00pm

Saturday

8:30am to 10:00am and 4:00pm to 5:00pm

Sunday

4:00pm to 5:00pm

For Public Holidays please contact us in regards to opening hours.

Good Friday, Christmas Day and Boxing Day we are CLOSED for arrivals or pickups.
Facebook Feed
Follow us on Facebook
Trigger has found his forever home💞

Forever Home Needed 🐶

This is Trigger and he is a desexed male Kelpie cross, he is just over 7 years old.
Trigger has had the same owner since he was a puppy, he has great training, loves his food and loves to play. He gets on well with other dogs.
His owner has sadly gone into an aged care facility, this would be extremely heartbreaking for both Trigger and his owner 😢

His vaccinations are up to date and he is microchipped.
If you are in a position to give Trigger a forever home please contact John on 0431643439, he is currently staying with us until the right forever home can be found.
A fee of $50 will be an 'adoption fee' as we don't believe dogs should be free to good home.
Please share to help give Trigger the best chance of finding a new home. ... See MoreSee Less
2 weeks ago
Trigger has been rehomed to a lovely home on 100 acres. Thanks to everyone that helped share Triggers post.
How would he go with cats
Anthony Minihan ??
Megan Nicholson for dad??